You are currently browsing the archive for the A good cause category.
A nutrition expert looked at incomes, zip codes and proximity to stores and found the metric with the clearest correlation with obesity and physical activity was property value. The higher the healthier. Link to article.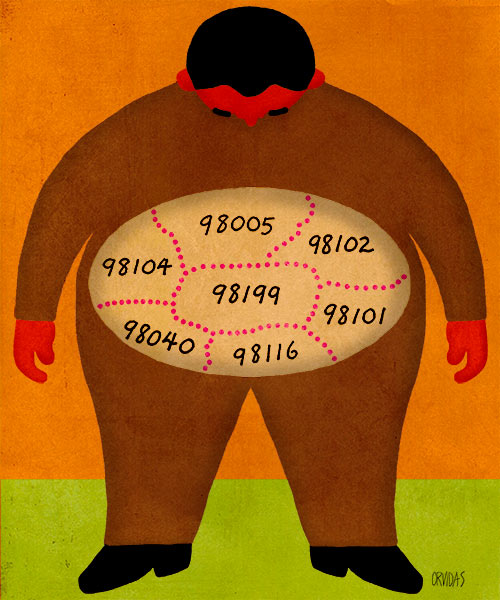 The built environment affects your health, mental wellbeing, access to resources and even crime rates. If you live in the country, near a park or in a neighborhood with trees, you're less likely to have mental illness and less likely to have stress. Link to article.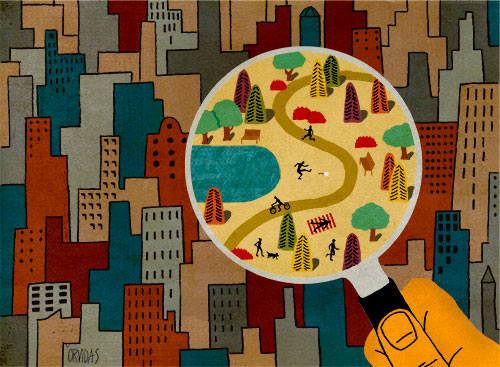 People of color have a 20% greater chance of getting cancer than white people and ethnicity can determine how fast one can see a doctor and receive medicine and the benefits of medical research. Women of color are more likely to have more aggressive forms of breast cancer, with more advanced cancer and have worse outcomes. Link to article.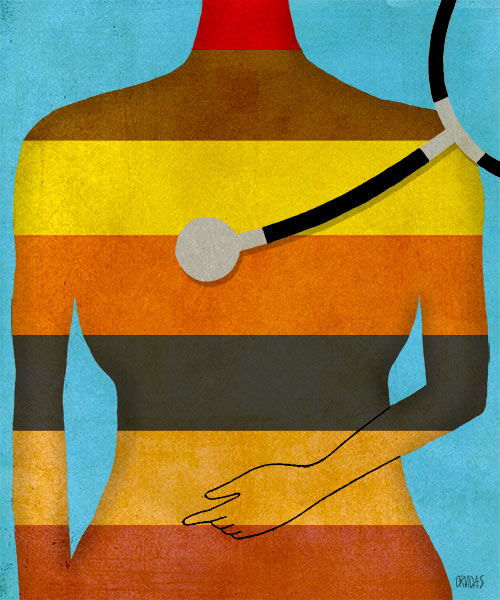 Recently, I created a series of images for the University of Washington's Columns Magazine. "Population Health" is a whole university initiative that comes from a large gift which includes a new building. The cover image addresses worldwide human health, celebrating life and aspiring to good health. Thanks Ken Schafer, AD for the meaningful project. Link to article.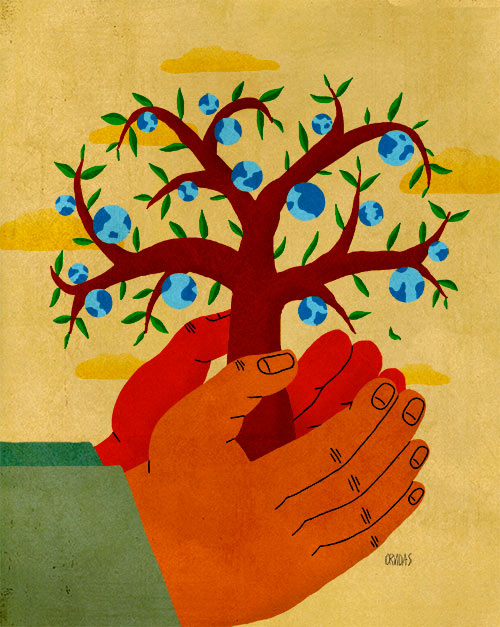 My first image created for publication 2017 was for the Science Section about the benefits of new friendships that form between people in their 70's, 80's and beyond. These social relationships are important at staving off dementia, etc.