You are currently browsing the archive for the Political category.
A few years ago I did monthly illustrations for Entrepreneur Magazine. As I was going through 2016 year end organizing I came upon this illustration about the tensions surrounding the EU and the US. Now that Brexit has occurred the issue is on the table again.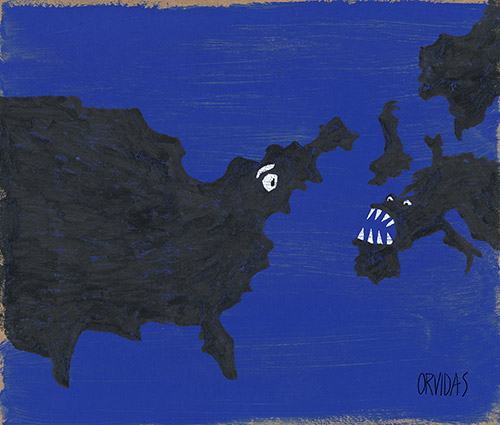 At this point in time it's no secret that there is horrible pollution in parts of China. It's so bad in cities such as Bejing, citizens wear masks when outdoors or stay home. Asthma is showing up in young children. The good news is that China along with support from other nations has vowed to clean up their act and their environment.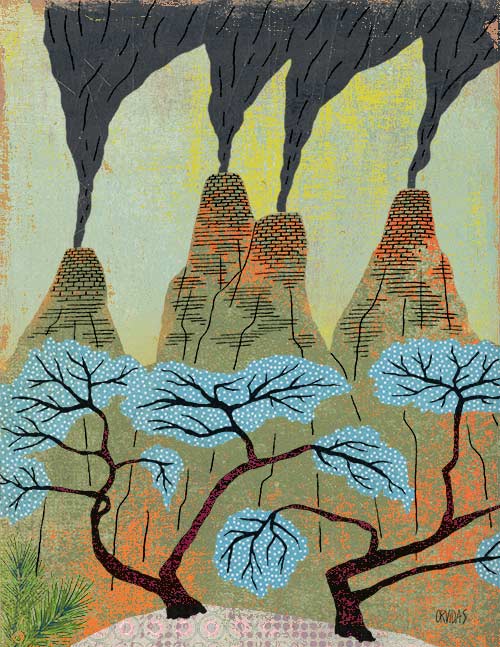 Two weeks ago I had another opportunity to work with Keith Webb AD on a piece for the Week in Progress Column. The article was about Andrea Turkalo, who studied African Forest Elephants and became a world renowned expert. When war broke out she was forced to leave Africa for the US. Over the many years since, she continues her efforts to protect the elephants from ivory poachers who have killed about 62% of all African Forest Elephants.
Keith told me upfront that the editors were holding out for a photo from the author of the article but none had been sent yet. we agreed to go to sketches knowing that a photo might materialize at the last minute. Sure enough, the day before the piece was to run, the editors had their photo and my project ended at the sketch stage.
Since I favored one of the sketches in particular, I decided to take it to final and see how it would turn out. Here it is. "Stop Poaching".