You are currently browsing the archive for the Health category.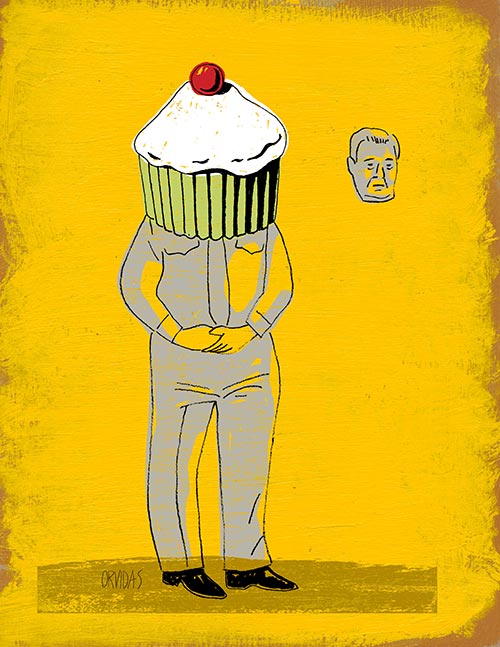 After hearing that today is National Cupcake Day, I was reminded of an illustration I did for the Yoga Journal. The story was about a yoga class that happened to be located over a cupcake bakery. Needless to say, mindfulness practice was damn near impossible. So, here's to National Cupcake Day!
In January of 2017, the Department of Health and Human Services revised the rules for social science research. Essentially, experiments may be conducted without review board oversight. Now, some social science researchers are allowed to determine whether or not their studies are harmful to human subjects. I wanted the image to have some tension, some darkness. I also thought a Rorchach like image would be in context and fun to do. After trying my hand at 3 actual ink blots I got one that worked. What do you see? Article Link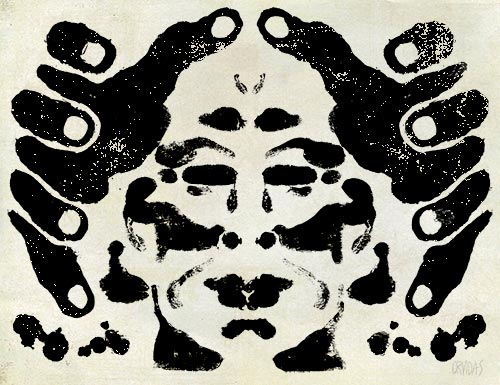 My first image created for publication 2017 was for the Science Section about the benefits of new friendships that form between people in their 70's, 80's and beyond. These social relationships are important at staving off dementia, etc.
At this point in time it's no secret that there is horrible pollution in parts of China. It's so bad in cities such as Bejing, citizens wear masks when outdoors or stay home. Asthma is showing up in young children. The good news is that China along with support from other nations has vowed to clean up their act and their environment.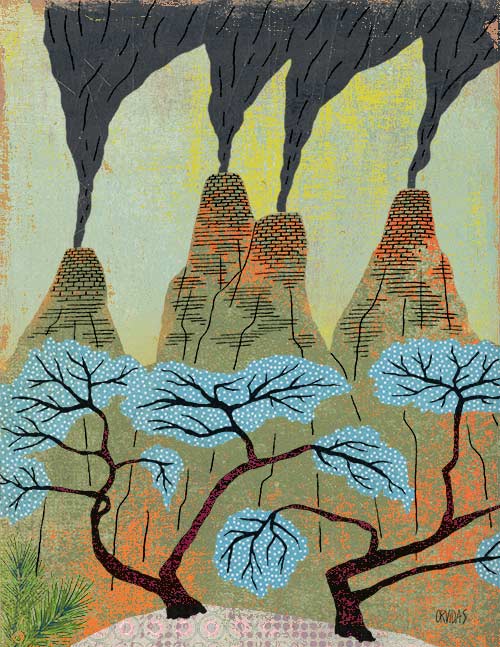 Over this past weekend I listened to a Radio Lab piece about hook worms. A researcher spent several months in Africa. Upon returning to the US he noticed he no longer had allergies and he also noticed he had hook worms.The story reminded me of a cover and inside illustration I did for Tufts. Apparently, there are benefits to hosting this parasite. The worms are being administered to successfully treat conditions such as allergies and Multiple Sclerosis.