You are currently browsing the archive for the Education category.
A few years ago I sent "Summer Reading" unsolicited to the New York Times Book Review for the annual list of good reads for the summer. I got an encouraging and kind response and it never ran. I still like it. Here it is again just in time for summer. Happy reading.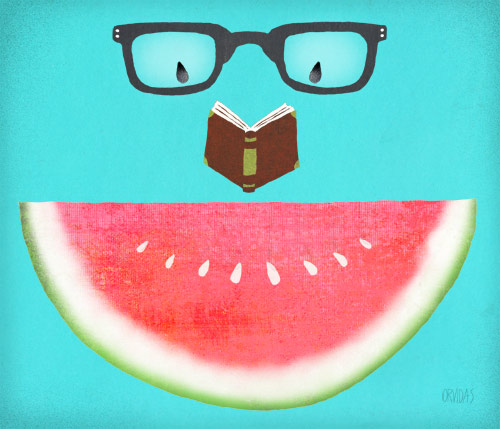 In January of 2017, the Department of Health and Human Services revised the rules for social science research. Essentially, experiments may be conducted without review board oversight. Now, some social science researchers are allowed to determine whether or not their studies are harmful to human subjects. I wanted the image to have some tension, some darkness. I also thought a Rorchach like image would be in context and fun to do. After trying my hand at 3 actual ink blots I got one that worked. What do you see? Article Link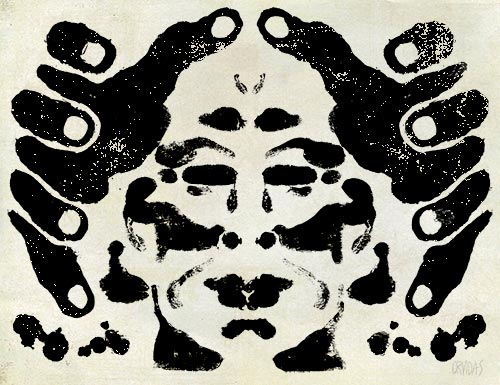 When employees are promoted to their first management role they are often given a welcome, a congratulations and little else. These "frontline leaders" can have the most impact on employee engagement and productivity yet they don't know how to manage. Often, they are not given sufficient training, management tools and support to lead. They need constant learning opportunities and senior mentoring to develop into successful leaders.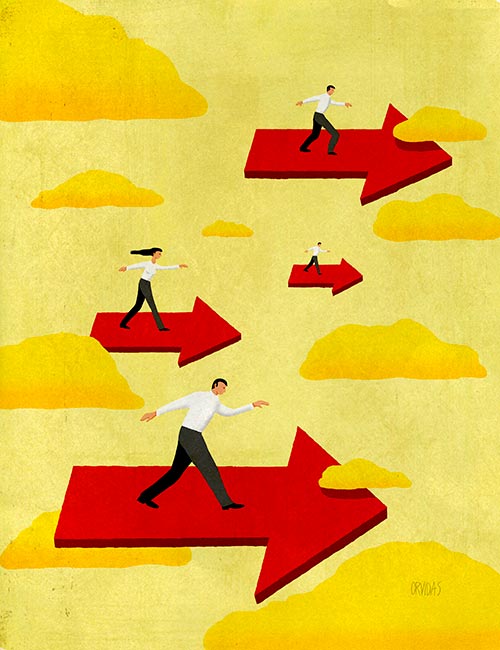 My first image created for publication 2017 was for the Science Section about the benefits of new friendships that form between people in their 70's, 80's and beyond. These social relationships are important at staving off dementia, etc.
Paul Bunyan, a giant lumberjack in American folklore finds himself in my growing series of images for "Myths, Fables and Fantastical Tales". The subject of North American tall tales, Bunyan, accompanied by Babe the Blue Ox apparently made his debut in a 1916 promo piece for the Red River Lumber Company and became a legend of oral story telling. He's been covered by Disney, the theatre and numerous statues.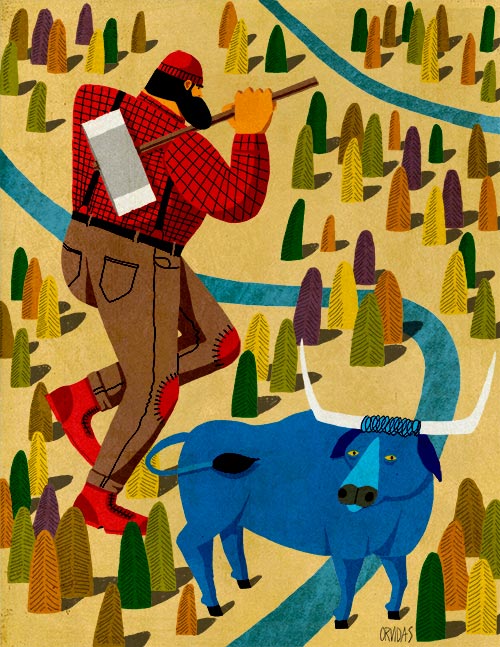 Over this past weekend I listened to a Radio Lab piece about hook worms. A researcher spent several months in Africa. Upon returning to the US he noticed he no longer had allergies and he also noticed he had hook worms.The story reminded me of a cover and inside illustration I did for Tufts. Apparently, there are benefits to hosting this parasite. The worms are being administered to successfully treat conditions such as allergies and Multiple Sclerosis.