You are currently browsing the archive for the Environment category.
A nutrition expert looked at incomes, zip codes and proximity to stores and found the metric with the clearest correlation with obesity and physical activity was property value. The higher the healthier. Link to article.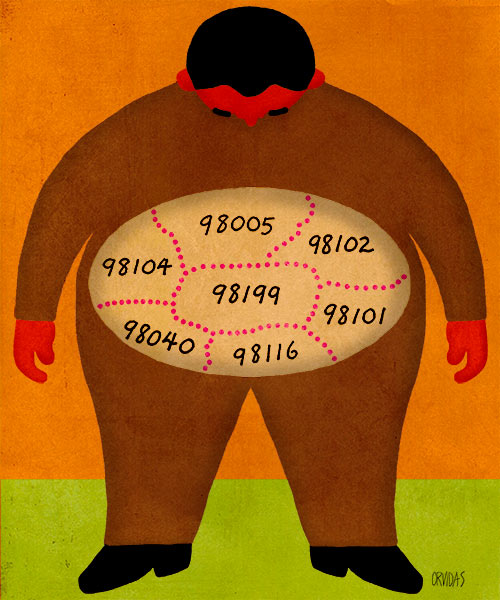 The built environment affects your health, mental wellbeing, access to resources and even crime rates. If you live in the country, near a park or in a neighborhood with trees, you're less likely to have mental illness and less likely to have stress. Link to article.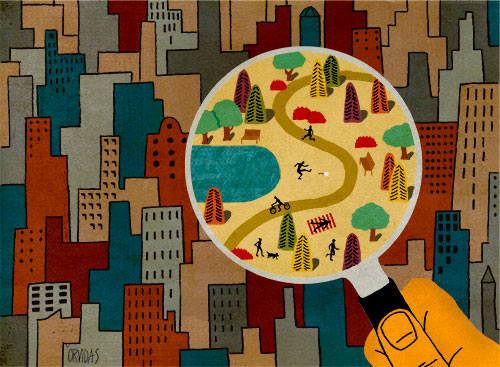 People of color have a 20% greater chance of getting cancer than white people and ethnicity can determine how fast one can see a doctor and receive medicine and the benefits of medical research. Women of color are more likely to have more aggressive forms of breast cancer, with more advanced cancer and have worse outcomes. Link to article.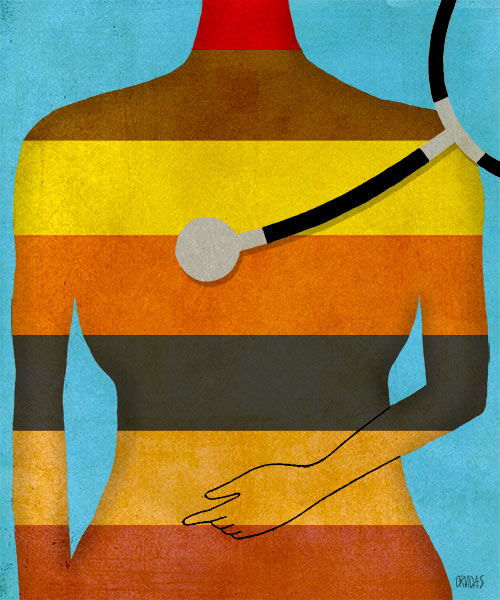 Recently, I created a series of images for the University of Washington's Columns Magazine. "Population Health" is a whole university initiative that comes from a large gift which includes a new building. The cover image addresses worldwide human health, celebrating life and aspiring to good health. Thanks Ken Schafer, AD for the meaningful project. Link to article.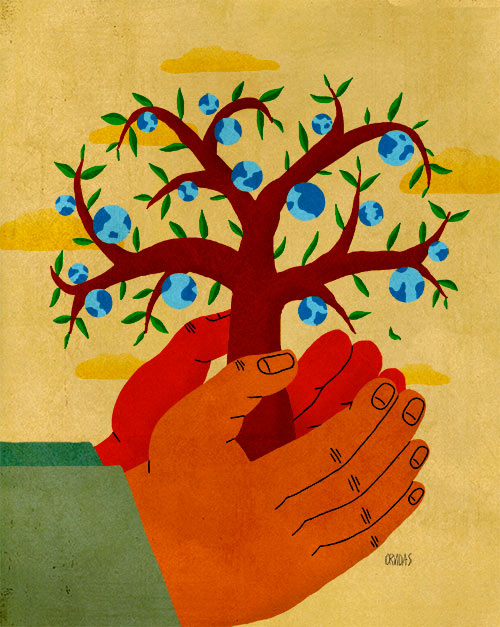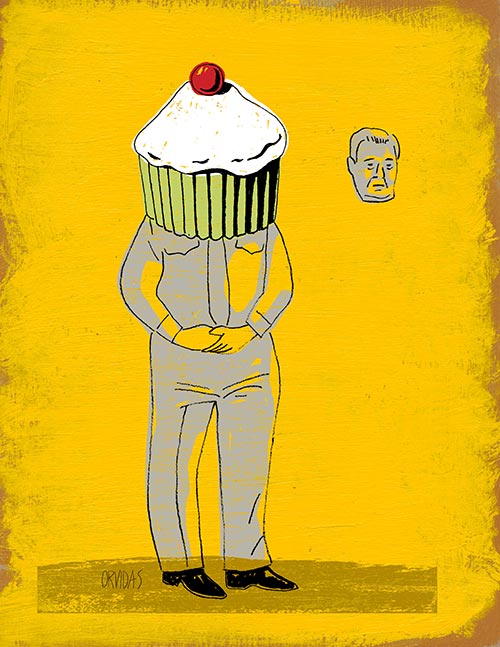 After hearing that today is National Cupcake Day, I was reminded of an illustration I did for the Yoga Journal. The story was about a yoga class that happened to be located over a cupcake bakery. Needless to say, mindfulness practice was damn near impossible. So, here's to National Cupcake Day!
I learned a few weeks back that my Car Sharing originally created for The Boston Consulting Group, Kim Friedman, AD; was voted into Annual 55. Many thanks to the judges. (illustrationwest.org/55) went live January 6, 2017. Check out all of the beautiful, exhibited work.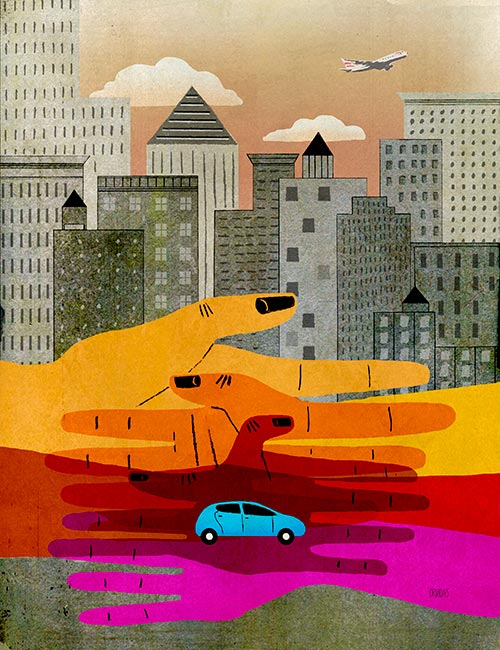 At this point in time it's no secret that there is horrible pollution in parts of China. It's so bad in cities such as Bejing, citizens wear masks when outdoors or stay home. Asthma is showing up in young children. The good news is that China along with support from other nations has vowed to clean up their act and their environment.